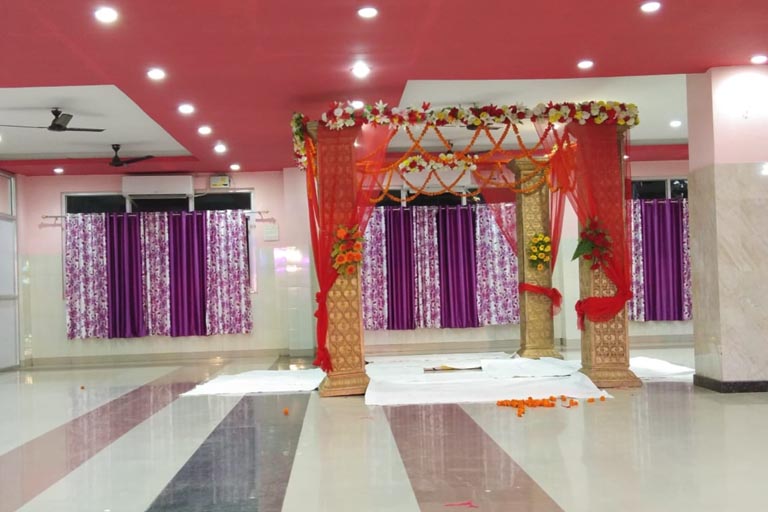 About Us
Mangalam Guest House gives the best experienced more than from any other guest house & lawn in Lucknow. Whether it's arranging bespoke private tours, airport transfers or simply getting the turn-down service right, it all works perfectly and in obtrusively. Guest can relax at the courtyard or unwind in a casual setting at the lounge, patrons can relish tasty cuisines. Mangalam Guest House elegantly furnished rooms are designed to satisfy with utmost comfort after day long hectic errands where even the lights are remote controlled from bed. Mangalam Guest House is counted among the most favored budget Class Lawn & Banquet in Lucknow. Mangalam Guest House does not compromise on quality, and excels in providing a wonderful Lawn & Banquet experience at reasonable rates.
What We Are
Our aim is to deliver the best service and support to its entire customer. Lawn places a very strong emphasis on contemporary design in its space. Style and luxury enhances everything be it furniture, accessories or dining and entertainment concepts. The warm hospitality of highly trained staff adds extra credit to our facilities. Our lawn reflects the international standards in style and service with a remarkable blend of personalized service and hospitality. When you celebrate the big occasions of your life, only two things are required smiling face and a wonderful arrangement to complement them. We do the task of arranging beautiful celebrations. It is your celebration; it should match your heart, or try to do so. We provide the best of facilities for marriage, engagement, and anniversary for many other celebrations that comes in our life.
Our Vision
Everybody dreams for royal wedding to be remembering forever. In this busy world it is not possible to mange royal wedding in such place and not economical for everybody. This is why Mangalam lawn here, to transform your entire dreams into reality and to experience you a royal wedding. Our Banquet hall is fully AC & Our lawn for functions such as reception, wedding, events, birthday parties etc.